UMS has launched 2 new VCOs operating in S and C band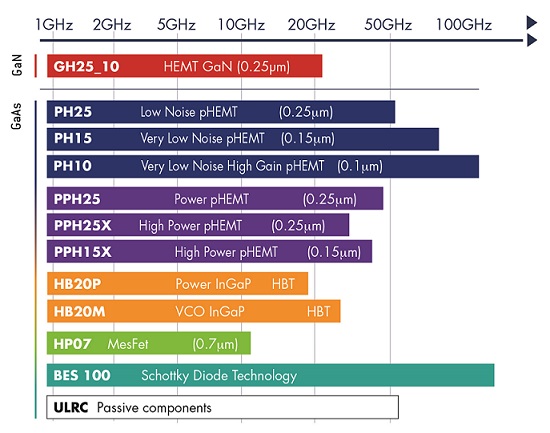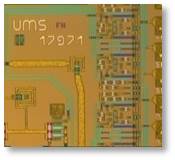 The CHV1203-98F and CHV1206-98F are 2 fully integrated VCOs including negative resistor, varactors and buffer amplifiers.
They exhibit high frequency stability and have been designed with space de-rating.
Although designed for space, they are suitable for a wide range of applications including commercial communication systems.
These circuits are manufactured using a 2µm InGaP HBT process.
United Monolithic Semiconductors has a comprehensive offer based on the supply of either ASIC or catalogue products, in the main based on the Company's internal III-V technologies and through the provision of a comprehensive foundry service, allowing customers to directly create their own product solutions.
The full range of catalogue products from DC to 100GHz is based on GaAs, GaN and SiGe technologies and encompasses power amplifiers up to 200W, mixed signal functions, very low noise amplifiers and complete transceiver systems. These products are offered in die form but are more commonly packaged and in multichip module form.
ln-house GaAs and GaN processes provide the technology platform to allow the design of leading edge products and form the basis of foundry service offer to external design centres.
READ MORE: www.ums-gaas.com