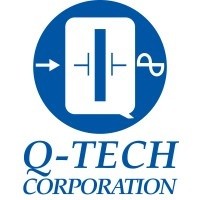 Q-Tech Corporation was founded in 1972 with the objective of providing state-of-the-art crystal clock oscillators and frequency control solutions for companies with demanding applications.
The Company is built on the philosophy that products built from leading edge oscillator technology, with a dedication to quality, on-time delivery, and customer service, would be of great benefit to our customers and their needs.
Operating out of a 30,000 square-foot facility in Cypress, California, USA, Q-Tech is Registered to AS9100 Rev D with ISO9001:2015 Quality Management Systems by NSF-ISR. The Company maintains a global presence with sales capabilities throughout North America, Europe, and Asia.
Q-TECH CORPORATION LEADING THE WAY IN CRYSTAL OSCILLATOR TECHNOLOGY
The World's leading supplier of crystal oscillators for Space, Military, Avionics, and High Temperature applications.
XO, TCXO, VCXO, OCXO, SAW, MCXO, High Temperature and High Shock Oscillators.
A leader in low-phase noise OCXO, TCXO and SAW crystal oscillators.
QPL Clock Oscillators – Qualified to the most oscillators on the MIL-PRF-55310 Qualified Products List.
Press relese February 1, 2023
Q-Tech Corporation Completes Acquisition of European-Based Axtal
AXTAL CRYSTAL OSCILLATORS
AXTAL focuses on the Design, Development, Production, Testing and Sales of Frequency Control Products and Piezo Sensors, which includes crystal resonators, crystal oscillators, and complex frequency control modules comprising quartz and other piezoelectric crystal resonators, such as Langasite (LGS) and SAW resonators.
Ultra-low noise OCXOs
New Space TCXOs and OCXOs
Low G-Sensitivity Oscillators and Vibration-Isolated Oscillators
GHz Modules
Q-TECH PRODUCTS STOCK LISTS DOWNLOAD
Local contact:
CONTACT MODULE