MICROREL is a Representative & Consulting company established in 2015 in the Semiconductor Industry for High-Reliability Electronic Components and RF-Microwave Technologies for Aerospace & Defense Applications.
Our application team is devoted to help you find the most optimized architecture for your Electronic systems, with the help of our partners' solutions and expertise. We build solution ecosystems that can help you innovate, differentiate and reduce your time to market.
Our mission is to provide Design-In and Added Value to Customers Projects needs with High-Reliability Products and Consulting Services including Technical support, Prototypes and Parts Procurement activities and additional components screening/testing trough Qualified Laboratories and knowledge of latest advanced Technologies suitable for High Reliabiliy applications.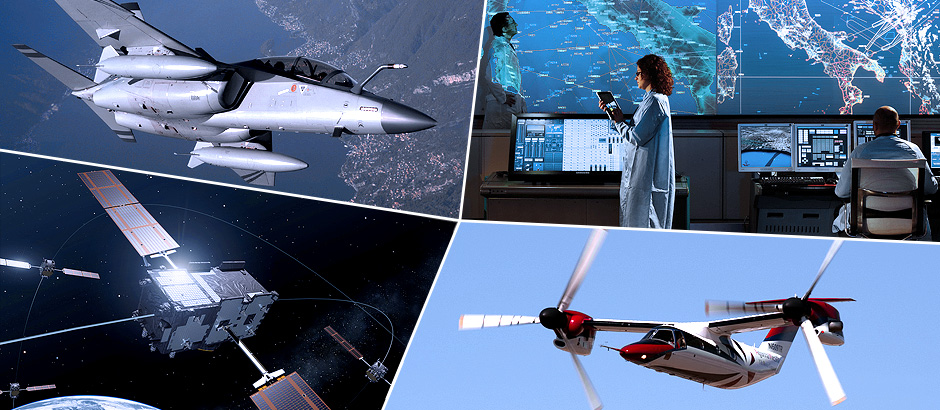 Our Linecard includes:

MIL / QML / SMD / ESCC / ECSS

Qualified

 

components:
ECSS-Q-ST-60C – Electrical, Electronic and Electromechanical (EEE) components
ECSS-Q-ST-60-05C – Generic Procurement requirements for Hybrids
MIL-PRF-19500 – Diodes & Transitors qualified JAN/JTX/JTXV/JANS
MIL-PRF-38534 – Hybrid Microcircuits to Class H & K
MIL-PRF-38535 – Integrated Circuits (Microcircuits)
---
Consulting services includes:
MMIC Design – Monolithic Microwave IC (1-100GHz) from L-band to V-band both in GaAs and GaN technologies
Hybrids, Packaging & Assemblies trough Qualified Assembly Houses
COTS & PEDs (Plastic) components evaluation for High-Reliability applications
Custom Screening (Environmental, Mechanical & Endurance) Test and Inspections plans
EEE Parts Evaluation Plans
Obsolete, Hard to find, EOL electronic components (Semiconductors and Passives parts) directly procured from Original Electronic Manufacturers (OEMs) and Authorized distributors from across the globe.
---
COOPERATIONS & PARTNERSHIP:
We are interested Worldwide cooperation's to promote High-Reliability Electronic Components and Advanced Systems for Space and Defence applications.
WHERE WE ARE:
Via Guido Rossa n.34
00065 Fiano Romano, ROME, ITALY
Email: info@microrel.com
Phone : +39 334 9529414
---
WORK WITH US:
We are currently seeking a "Junior Account Manager" which responsibilities include:
Gathering information on assigned clients (e.g. company size, needs and pricing plans)
Contacting clients to understand their requirements and work on a sales plan
Providing after-sales support to retain customers
Job brief
As Junior Account Manager to act as the first point of contact with existing customers, answer their queries and increase client satisfaction.
If you enjoy coming up with effective solutions and working toward achieving goals, this job is right for you. You will use your communication skills to identify and address clients' needs while representing our company in a positive way. Previous customer service experience will be an advantage.
Ultimately, you will contribute to building profitable, long-term relationships with our clients to reach our business objectives.
Responsibilities
Gather information on assigned clients (e.g. company size, needs and pricing plans)
Contact clients to understand their requirements and work on a sales plan
Provide after-sales support to retain customers
Ensure prompt and accurate answers to clients' queries
Build strong client relationships, through regular communication
Report on the status of accounts
Suggest company products/services that maximize client satisfaction
Communicate product and pricing details clearly
Coordinate with Account Executives and Account Managers to create customized sales plans for key clients
Promote new products/services to existing customers
Requirements
Proven work experience as a Junior Account Manager or relevant sales role in Electronic
Understanding of sales principles and ability to deliver excellent customer experience
Strong (verbal and written) communication skills with an ability to build relationships
Effective presentation and negotiation skills
Good time-management skills with a problem-solving attitude
Graduated in Marketing, Electronics or Physics
Import/Export and INCOTERMS knowledge
Fluent English (written and spoken) & French (fluent spoken)
Microsoft Office (Word, Excel tools)
Preferred Candidates should have knowledge following topics:
High Reliability (HI-REL) components to Military Standards requirements (MIL/SMD, ESA/ESCC)
IC Programmable Logic Devices (PLD) & IC Memories (SRAM, DRAM, EEPROM)
MMIC (Monolithic Microwave Integrated Circuit)
RF and Microwave Electronics principles
PHOTONICS (Laser, Optical, CCD and CMOS Image Sensors)
Electronic Systems & Components