DETI – RF and Microwave assemblies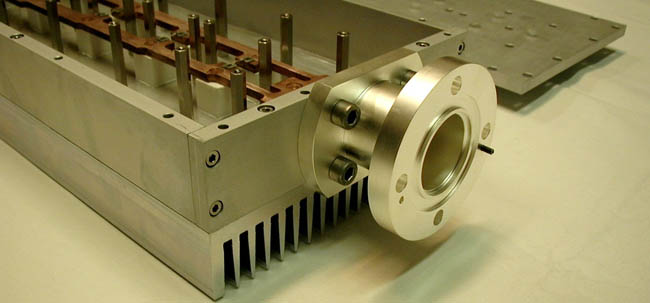 Deti is a French SME that designs and industrializes high technology electronic components and modules (DC – 50 GHz) for radiocommunication, telecommunications and microwave applications.
Since 1995, DETI uses its know-how to develop new components and assemblies as well as for resolution of problem related to obsolete functions.
Partner of major contractors, Deti deploys its skills as an ODM (Original Development Manufacturer), for projects based on customer's specifications.
To be able to provide standard needs and volume markets, Deti develops its own low cost product lines "Made in France".
Products :
FILTERS
RF and Microwave Filters are historically the main products manufactured at Deti. Our filters are especially thought to perform into harsh environmental conditions so they are suitable for military application in ship or airbone systems. There are 4 types of filters: lowpass, highpass, bandpass and bandstop filter. For each category, different technologies can be used as needed for bandwidth and/or power handling. They are used in various areas for many applications, such as Electronic Warfare (EW), RADAR, communications, wireless market and reception / transmission channels, to pass signals in a desired frequency band, and reject undesired signal outside this band.
For high power filtering, we can provide mechanical structure with low insertion loss. For high selectivity we can provide high order filters, and optionally with additional 'zero' rejectors to enhance attenuation in rejection band.
Combiners
Deti designs and manufactures a large selection of 2/4/8/16 ways very high power combiners ranging from 100 kHz to 40 GHz handling up to 20 kW. All our products are low losses and VSWR, high isolation and great phase/amplitude balance. They can be used in many areas as Radiocom , Satcom or EMC / EMI Testing. Most of them are mismatch tolerant or can even handle full input failures.
Depending on your needs find out our selection of:
Because there are all made in-house we can guarantee that all of them are robust and reliable and can be used in severe environments. Furthermore, if you can't find the product that matches exactly your needs feel free to ask us, as we do offer custom designs.
NARROW BAND    –    MULTI-OCTAVE    –    WAVEGUIDE
Services
DETI acts on any part of product life cycle: design, development, prototyping, industrialization, environmental qualification, series manufacture, tests and trials and trough life support.
We can take the responsibility for the overall process or step in on a more limited basis for specialized services according your needs.
Contact :
DETI SA
7 rue de Kérélie, 29200 Brest, FRANCE
Tel.: +33 (0)2 98 47 90 57
Fax: +33 (0)2 98 03 75 04
Email: contact[@]deti-sa.com
Web: www.deti-sa.com
Mr. DANILO LAUTA 
MICROREL – Via delle Sassete n.33, CP.00065 – Fiano Romano, ROME, ITALY
Email: danilo.lauta@microrel.com
Phone : +39 334 9529414
Web: www.microrel.com
Email: info[@]microrel.com