Wave SRL High-Quality products and services RF and Microwave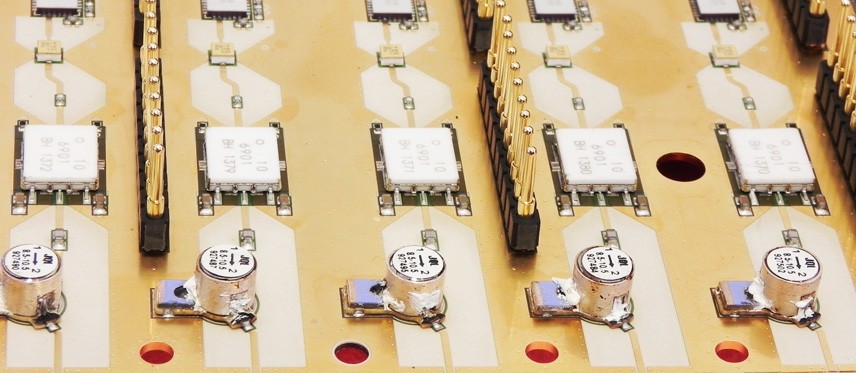 Wave SRL delivers High Quality products and consultancy services in the RF and Microwave field with more than 14 years of experience in the Defence, Telecom and Space markets.
Wave SRL designs and manufactures both standard and custom RF and Microwave circuits:
GaN Solid State Power Amplifiers for Radar, Jammers and Telecommunications;
Transceivers for Datalinks (UAV, Military, Mobile), Channel Emulators, 5G, IoT and ISM applications;
Microwave Modules: LNAs, Synthesizers, Mixers etc.. for ATE, Satellite Communications, 5G and IoT;
SATCOM transceivers: portable and ground station;
GaN, GaAs RF ICs for Space, Defence and Telecom.
Wave has in-house manufacturing and testing facilities for RF and Microwave circuits up to 40GHz. With ISO9001:2015 certification for electronic and precision mechanic manufacturing Wave delivers to the customer quality certified products.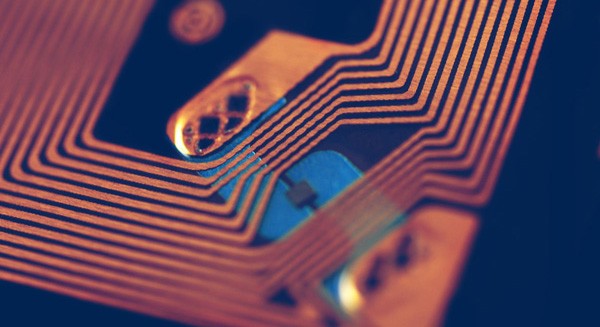 Design Service
Wave is specialized in designing custom products starting from customer requirement. Design team has more than 15 years of experience in microwave MMIC and module design.
Design expertise cover all the functions in transmitter and receivers: LNA, HPA, Mixer, MODEM, VCO, Synthesizer, Filters
Frequency bands spans from 100MHz up to 94GHz with different technologies:
RF PCB
Alumina, LTCC, Thick Film Hybrids
GaAs, GaN MMIC
Electric, Electromagnetic, Mechanical and Environmental simulations are the basis of Wave Design Cycle.
Specific expertise in many different applications, each requiring specific competencies:
Defence: airborne, trucks, missiles. MIL standard compliant hardware
Space: on-board and ground segmend equipment. ESA ECSS compliance
Telecom and Industrial: CE marking, RED compliance.
High Power Solid State Amplifier
Wave design and manufacture SSPA in GaN technology for many different applications both wideband and custom specific frequencies.
SSPA Wave competencies comprehend:
HPA RF IC, MMIC development
Power Bar based System on Module (SoM)
Hybrid modules with real time FPGA based monitoring and TCP/IP remote control
Wave SSPAs are designed for harsh environments: naval, truck, airborne, responding to MIL standards.
Starting form 10W in Ka band up to 1kW in L band Wave SSPAs can match the most demanding requirements both for CW and Pulsed applications.
Wave is specialized in ITAR-Free SSPA design and production.
Microwave Modules
Wave designs and manufactures many different types of microwave modules:
Frequency Generation: multi-band PLL synthesizer
Low Noise Amplifiers
Filters
Amplitude / Phase Control
Mixers / Multipliers
Quadrature Modulator and Demodulator
Switches
All those functions are available as single module, or they can be combined in a completely custom-made microwave assembly.
Wave can integrate customer MMICs or module inside its own enabling the creation of completely new and technology rich assemblies.
Wave modules are designed for harsh environments: naval, truck, airborne, responding to MIL standards.
Wave is specialized in ITAR-Free design and production to maximize customers selling flexibility.
Wave modules are designed to be high volume production ready employing, as much as possible, mmwave SMT technology and manufacturing processes. Costly microelectronic assembly technology is limited to high frequency or custom MMIC integration.
Microwave Transceivers
Wave has developed several single board transceivers integrating: Receiver, Transmitter and Synthesizer.
From S band up to Ka band Wave microwave transceivers are custom designed to meet customer requirements.
Using highly integrated SMT technology Wave transceivers are designed to optimized price / performance.
Wave Transceivers are designed to meet harsh environment requirements: vibration, shock, high temperature. Final applications range from: UAVs, Airborne, Trucks, Missile, Telecom Datalinks.
---
Wave Advanced Technology Applications S.r.l.
Via Adriano Olivetti 24/26 – 00131 Rome – ITALY
Website: www.wave-srl.com/
CONTACT MODULE