UMS Latest News – New GH25 PDK available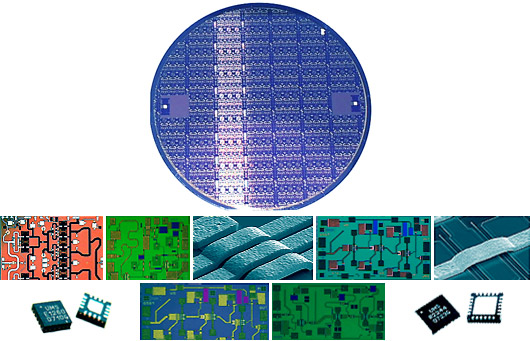 UMS new products:
CHA2362-99F, very low noise Amplifier
CHA6551-99F, highly linear Power Amplifier
New GH25 PDK available
New features are now available in our GH25 Design Kit.
In this new version, UMS foundry team gives you access to :
• Compatibility with thermal simulation tool "ETH" from Keysight, allowing complete electro-thermal simulation of your assembled devices on ADS
• New compact switches.
• Test structure (PDM) for DC screening tests
• BCB option (model and documentation)
September foundry training course
The next 3-day UMS Foundry course for MMIC designers will take place on: 25, 26, 27 September in Paris (Villebon sur Yvette), France
Lectures are given by experienced MMICs designers, modeling and reliability experts, foundry support engineers, production managers, ADS and MwO experts.
Topics addressed during the training:
• Technological steps for wafer fabrication and process qualification,
• Device modeling, design rules,
• LNA, PAs, mixers and VCOs design,
• How to use our ADS and MwO PDKs,
• Interface with UMS Foundry Service,
• Packaging solutions and impact on design,
You need more information or want to register, please contact mktsales@ums-gaas.com