UMS CHA7452-99F a 35.5-40.5GHz GaN HPA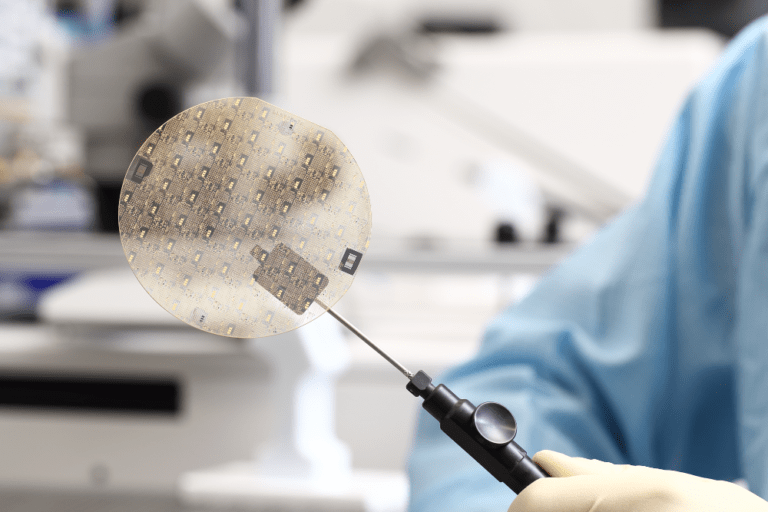 The CHA7452-99F is a 35.5-40.5GHz GaN HPA exhibiting 9W output power.
This product exhibits a high  PAE of 24%, 29dB Linear Gain and low consumption of 290mA @ 20V.  With its low biaising voltage, the CHA7452-99F maintains a junction temperature below 160°C even in saturation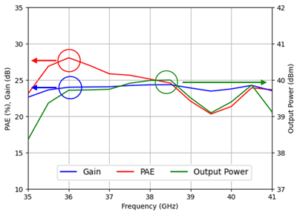 The typical power supply is 20V/290mA (quiescent current). Thanks to a low drain voltage biasing, the CHA7452-99F provides a junction temperature below 160°C, even in saturation.
The circuit is manufactured on a space evaluated 0.15µm gate length GaN-on-SiC HEMT process and is available in bare die form.
It is firstly dedicated to space applications and well suited for a wide range of microwave applications and systems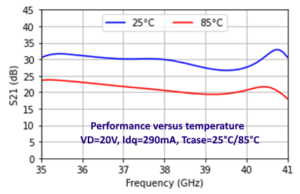 Proposed in a die form, the CHA7452-99F has been designed on a UMS proprietary 0.15µm GaN technology.
Its features makes it an ideal candidate for your Space SATCOM projects in Q-Band and for all demanding microwave applications.
Main features
Frequency range: 35.5 – 40.5 GHz
High output power: 9 W
High PAE: 24 %
Linear Gain: 29 dB
DC bias: Vd=20V @Id=290 mA
Chip size: 3.6×2.9 mm
Available in bare die form
READ MORE ON: www.ums-rf.com/