First Space-qualified European FPGA: NG-MEDIUM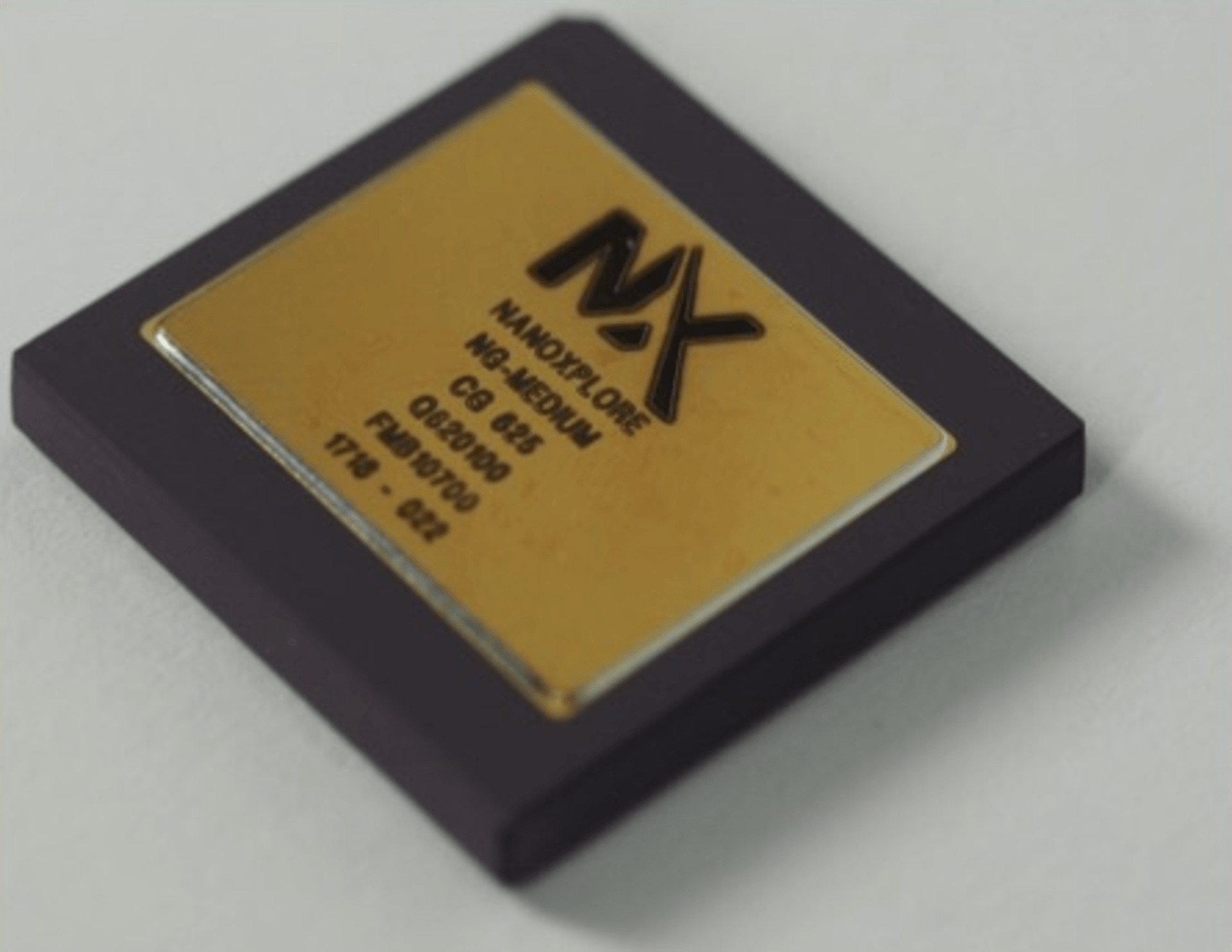 NanoXplore

65nm NG-MEDIUM FPGA ESCC QPL certification.

This is an extremely important milestone for European space products. NG-MEDIUM is the first European FPGA to reach this maturity stage.

This certification is a result of a productive collaboration between NanoXplore, ST Microelectronics, National Centre for Space Studies (CNES), European Space Agency (ESA) and European Commission (EC).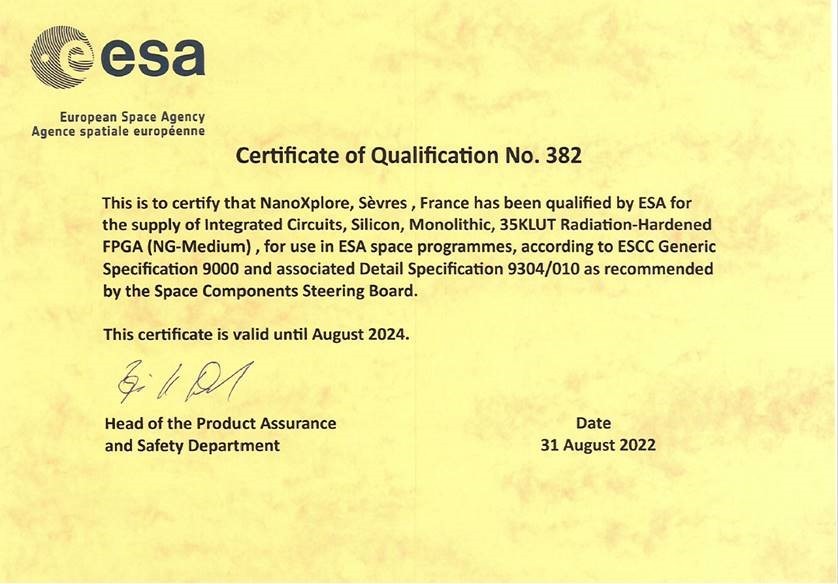 Radiation Tolerance
Radiation hardening by design in configuration memories and registers.
SEL immune up to LET > 60MeV.cm2/mg.
Device Configuration SER < 1.70 10-4/day (GEO)
Total ionizing dose > 100Krads.
Embedded EDAC for user memory mitigation.
Embedded configuration memory scrubbing.
Fast automatic memory configuration repair.
Embedded bitstream integrity check (CMIC).
Main Features
65 nm STm C65-SPACE process technology.
4-Input Look-up tables.
Lut expender to support up to 16 bits boolean functions.
High performance carry chains.
Advanced interconnect network to support random logic and coarse grain block functions.
DSP Blocks for complex arithmetic operations.
User memories with variable width and depth.
5 configuration modes: JTAG, Parallel 8 bits, Parallel 16 bits, Serial dump bus, Space Wire.
Integrated Space Wire interface available for user applications.
Dedicated lowskew distribution network for clock, reset and load enable signals.
On-chip thermal monitoring capability.
Input / Output Features
Multiple I/O powering support from 1.8V to 3.3V
Cold sparing support.
Programmable output drive to support multiple industry standards.
Embedded logic to support DDR2 and DDR3.
800 Mbps I/O support.
LVDS compatible mode.
All pins support 2000V of ESD-HBM.
Embedded logic to support Space Wire Data Strobe encoding.
Programmable delay lines on all pins.
Programmable resistive termination.
For more details please visit www.nanoxplore.com

CONTACT MODULE