How to Sell on MICROREL Marketplace 
MICROREL Marketplace Portal STORE allows users to Sell and Buy Hi-Rel Parts from Overruns, Surplus or unused Stock parts available on OEM and/or EMS controlled Stores for  High-Reliability applications.
∇ MICROREL is committed to fighting counterfeiting and other unlawful activities by taking positive steps to promote integrity in the online marketplace. As part of its measures to combat unlawful activities and anti-counterfeiting efforts, MICROREL requires all Users and Vendors to read, understand and comply with our policy.
Sales of counterfeit electronic parts have increased dramatically in recent years. This increase has resulted in steep industry costs, including the costs of mitigating counterfeiting risks, replacing failed parts, lost sales, and diminished brands and business images.
Manufacturing and Sale counterfeit parts is a crime!
---

Step 1: Register Your Vendor Store

Registration as Vendor and also pubblication of Vendor Products is FREE.
To Register Click Sign-In Tab and navigate to the Sign Up Option
Fill up your Vendor Account details as Email and Store name and Location
At the completion of Vendor registration process, from My Account / Dashboard update your Profile and Store.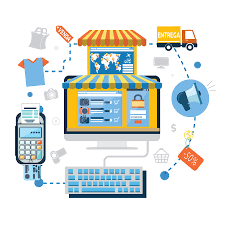 Step 2: Vendor Store setting 

Step 3: Product listing & configuration
Vendor can Add Single Product listings directly from his Vendor Dashboard
Several products can be imported with a specific template.
Vendor can sent XLS file to Import on Vendor store to our Email (info@microrel.com)
Product "Sales Prices" will include the % Fee commission Mark-up for Marketplace setup and Services.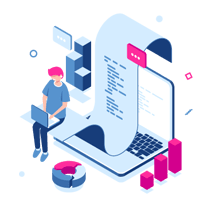 Step 4: Buyer Orders Management

Only registered Buyers can issue an Order from the Vendor Marketplace
When a Buyer makes an Order it will be "On Hold" pending Vendor confirmation (No Payment Yet)
Payment & Shipping terms, Tax and Coupons will be as per Vendor STORE POLICY
All Notifications are managed by the System on Vendor Dashboard, on Buyer Account and also by Emails.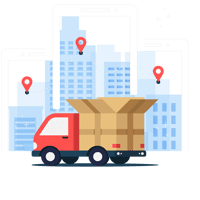 Step 5: Logistics Support for Delivery
Vendor configure his Sales conditions directly from Vendor Marketplace Frontend.
Vendor shall define Shipping and Payments terms in the Vendor STORE POLICY
Deliverable Parts Data shall also be specified on Vendor Store Policy. For instance, copy of original CoC (Certificate of Conformance) with Part Material Lot tracebility shall be always delivered to Customers (Buyers) along with Parts material shipments.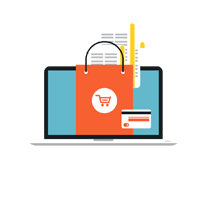 Step 6: Invoice, Commission and Refund System
Vendor is responsable of Overall transactions from Order acceptance to Product delivery and final User/Buyer acceptance and Payments.
Vendor shall define his Refund / Replacements Policy in the Store Policy
Invoices will be Issued and Managed directly by Vendor Own Sales systems
Marketplace commission % Fee Services will be invoiced to Vendor only after Order processing is clmpleted, Product Parts are shipments and Vendor Invoices transaction are also completed.

Step 8: Customer support
Customer may have several queries before or after purchasing a product. As a Vendor, it's important to answer to all their queries.
Vendors can provide with a Support Address, Support Email or a Support Phone number for the customers.
If necessary Contact Us to setup your Vendor Store or clarifications.
---
SUPPORT ARTICLES: