Obsolescence problem ? Chip Recovery Product solution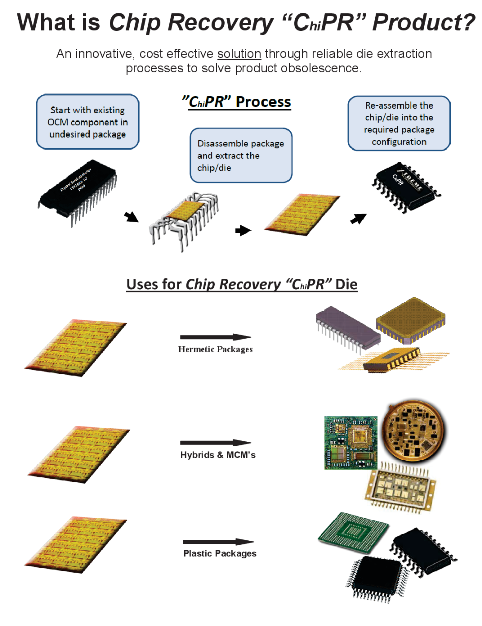 Xtreme Semiconductors provides products and services to Aerospace, Military and Defence as an aftermarket supplier of Analog-to-digital converters, Certified End-of-life-products, microcircuits, high temperature products, plastic packaging, QML certified products, radiation Hardened IC's, Hi-Rel products, DMS products, custom packaging, and the prevention of Counterfeit products in the Microelectronics industry.
Xtreme Semi also provide EEE Componnets Assembly, Die banking, Lab suitability Testing, replacing Obsolete Microcircuits & semiconductors, through-hole technology, trailing edge technology, quality conformance testing, End of life of products, semiconductor authenticity testing aftermarket.
Whether you are in need of an industry standard product or a custom microcircuit, make XTREME Semiconductor your first stop. Since 2005 XTREME Semiconductor has MIL-PRF-38535 QML certification MIL-STD-883 Lab Suitability.