MICROREL Parts Consulting Services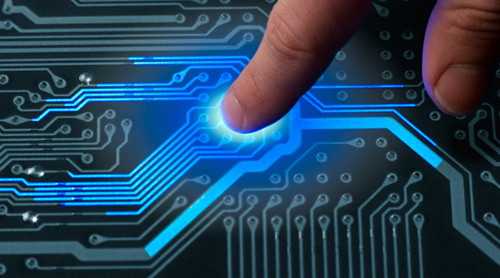 MICROREL offers Consulting Services in Partnerships with external Certified Laboratories specialized in High-Reliability EEE Parts Procurement services for the Electronic Components and RF Microwave parts to the Military Standards requirements from Program Management to Parts Engineering for Military and Aerospace application requirements.
MICROREL Partners services are addressed to a large audience of Purchasing, Engineering and Management personnel who, although their jobs did not provide them day-to-day exposure to current theories and practices in the Design, Specification, Testing, Methods, Documentations of High-Reliability EEE components, they do realize that some knowledge in these critical areas are essential to the efficient performance of their positions and their responsibilities.
WORK PACKAGE 1 – Bill of Materials (BOM) Review
Upon receipt of your BOM, Parts Engineers will perform a full Program Compliance review including:
Procurement Specification assessments
Parts Qualification status or Qualifications Plans, as necessary
Screening level assessments
LAT (Lot Acceptance Tests) / QCI (Quality Conformance Inspections)
Parts Up-screening / Upgrading
Obsolescence Management
LTB (Last Time Buy) assessments
GIDEP & ESA alert
LLI (Long Lead Items) definitions
Radiation assessments (TID, SEE, SER …)
RoHS / lead free compliance
Custom / Program specific requirements
WORK PACKAGE 2 – Parts Evaluation Plan
Having completed BOM review, non-standard or unqualified items may be selected for evaluation which can be performed in accordance with MIL/DSCC or ESCC requirements or customized to suit specific applications. Typically evaluation will include:
Constructional Analysis
Radiation testing
Manufacturer audit
Screening summary or Qualification life test.
WORK PACKAGE 3 – Parts Radiation Plan
Based on Radiation Test Database of more than 1000 Radiation Test reports, MICROREL's Partners are very experienced in preparation of radiation plans, performance of test, analysis of results can perform trough External Partners Laboratory the following types of Radiation testing upon request:
Total Ionizing Dose (TID)
Enhanced Low Dose Rate (ELDRS)
Displacement Damage
SEE‐Single Event Effects
WORK PACKAGE 4 – Parts Specification Preparation
MICROREL Engineering Team is familiar with all standard specification formats which include ESCC, DSCC, NASA, GSFC, Military and customer formats.
Upon request, MICROREL Engineers can prepare a specification in any defined format with Prices.
WORK PACKAGE 5 – Parts Qualification Plan
MICROREL's Partners have performed more than 300 Qualification tests and prepare specific Qualification Test Plans following the format of recognized Aerospace standards or following customer SOW requirements.
WORK PACKAGE 6 – Supplier Audit / Sub‐Contractor Management / CSI Inspections
Where Customer is considering a new Supplier or has experienced significant quality or schedule problems MICROREL's Partners Engineers can be tasked to perform a Supplier Capabilities Audit in accordance with a Space Agency Audit Standards or trough Customer Audit Check List.
In case Customer places order directly on a Subcontractor, MICROREL can be contracted to act on behalf of the Customer against an agreed Contract SOW and equipment Specification.
Moreover, MICROREL's Partners can perform Customer Source Inspections (Pre‐cap) or Final CSI (Buy-Off) in accordance with Space Agency Standards at Customer behalf's.
This service is especially necessary where Customers are contracting ITAR sensitive Equipment's and where only US citizens are authorized to view or discuss details associated with ITAR products.
Coverage for World Wide Countries through Senior Certified Inspectors consolidated partnerships.
WORK PACKAGE 7 – Incoming Inspection
Where Customer is performing a direct parts Procurement and wishes to have an independent Incoming Inspection in order to assess Quality Verifications Conformances, MICROREL's Partners can offer full Incoming Inspection elements including:
External Visual to MIL-STD requirements
Electrical Measurement
Data Review versus Specification / SOW requirements
DPA (Destructive Physical Analysis), if required
Radiation Verification test Report, if required
LAT (Lot Acceptance Test) / QCI (Quality Conformance Inspections) reports, if required
Certificate of Compliance to Purchase Order requirements.
WORK PACKAGE 8 – Export License Preparation and Submission
When a Customer is considering the parts procurement of an ITAR controlled part then MICROREL's Partners can support procuring and delivering parts to a worldwide customer base including many thousands of export licenses preparation, submission, tracking and support of Export License approvals.
WORK PACKAGE 9 – COTS (Components of The Shelfs) or PEMs (Plastic Electronics Packages) assemsnets & Screening

Where the customer is performing a parts Procurement and wishes to have an independent screening program performed in order to clear the parts for onward shipment to Customer facility MICROREL's Partners offer full screening capability against a detailed specification or Screening in accordance with either Space Agency Standards or Customer Specification.
WORK PACKAGE 10 –  Counterfeit Parts Detection Service
Component counterfeiters are driven by profit potential.
Counterfeit Parts Detection Service offered :
Streamlined extension to your internal risk mitigation processes
Assurance that your parts are genuine
Full documentation package provided with photos
COUNTERFEIT SCREENING