Counterfeits in the Electrical and Electronic systems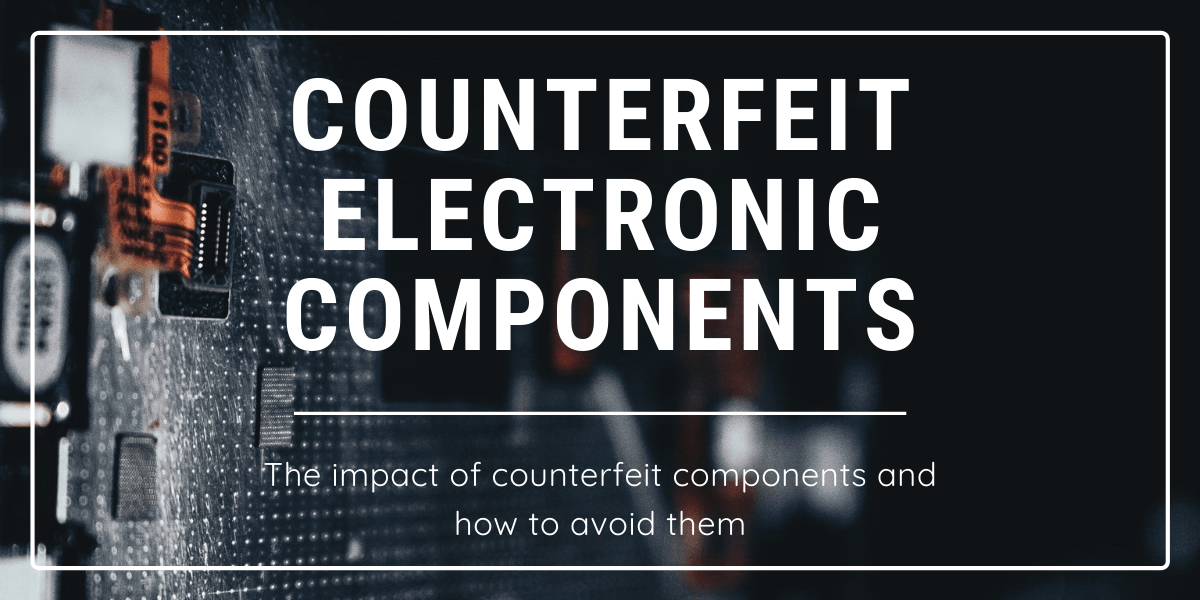 Counterfeiting in the Electrical and Electronic systems supply chain continues to be a major problem that affects all companies!
MICROREL is committed to fighting counterfeiting and other unlawful activities by taking positive steps to promote integrity in the online marketplace.
As part of its measures to combat unlawful activities and anti-counterfeiting efforts, MICROREL requires all users to read, understand and comply with this policy.
Sales of counterfeit electronic parts have increased dramatically in recent years. This increase has resulted in steep industry costs, including the costs of mitigating counterfeiting risks, replacing failed parts, lost sales, and diminished brands and business images.
A counterfeit electronic component is one whose material, performance, or characteristics are knowingly misrepresented by the vendor, supplier, distributor, or manufacturer.i Examples include:
Parts remarked to disguise parts differing from those offered by the original part manufacturer (i.e. original manufacturer, country of origin, specified performance)
Defective parts scrapped by the original part manufacture
Previously used parts salvaged from scrapped assemblies
Companies that do business in China, or acquire electronic components through independent distributors who do business in China, are especially prone to electronic component counterfeiting. This stems, in part, from China's poor enforcement of laws regarding counterfeiting and intellectual property.
China has also been building up its electronics and semiconductor manufacturing infrastructure over the past few years. This increasing infrastructure provides an improved capability to produce counterfeits of higher value and more complex components.
Manufacturing and Sale counterfeit parts is a crime!
Beyond standardizing performance, military specifications specified the testing protocols underlying the data used in statistical analysis to define various levels of reliability. Any manufacturer who qualified to these specifications and maintained the continuing testing could supply parts against these specifications.
All manufacturers who qualified were considered to be equal. Different specifications were issued for different technologies to avoid distinctly different characteristics within the same specifications. If one manufacturer had a unique product with far superior performance he could only qualify to the lesser performance levels of the established specs – which were highly influenced by the common performance levels of multiple manufacturers.
Unlawful activities such as counterfeiting and fraud are serious problems that harm both buyers and sellers in the electronic components industry.
Manufacturing or selling counterfeit products are particularly serious crimes that endanger national security, result in property loss, and can even cause injury or death.
PURCHASING PRACTICES
The most effective approach to avoiding counterfeit electronic components is to purchase product directly from the original component manufacturer, or from a distributor, reseller or aftermarket supplier who is franchised or authorized by the original manufacturer.
Original component manufacturers often publish listings of their franchised or authorized distributors which include large and small businesses, including Small Disadvantaged Businesses.
Franchise agreements typically include a number of provisions that protect the user by ensuring product integrity and traceability:
Original manufacturer warrantee
Proper handling, storage and shipping procedures
Failure analysis and corrective action support
Certificates of conformance and acquisition traceability
Independent distributors, however, do not have such agreements with the original component manufacturer and, therefore, have limited means to ensure product integrity and traceability.
Parts brokers, for example, frequently act as scouting agencies for hard-to-find components as the need arises, rather than maintaining an inventory.
MITIGATION METHODS
The following mitigation methods can be applied to reduce the risk of receiving counterfeit electronic components when
purchasing from an independent distributor.
Traceability Documentation
Without certificates of conformance and acquisition traceability, the purchaser takes on unknown risks. In addition to the independent distributor's own acquisition certification, the purchaser should seek certificates of conformance and
acquisition traceability provided by the original component manufacturer and previous distributors
Compliance verification methods have been used with varying levels of success.iv Visual inspection, performed by individuals familiar with device marking requirements, can detect anomalies. Electrical testing can help reveal suspect lots.
Both destructive and non-destructive physical analysis can also reveal suspect counterfeits.
Independent Distributor Selection
One example of an industry standard that can be used for evaluating the suitability of an independent distributor is JEDEC Standard JESD31, General Requirements for Distributors of Commercial and Military Semiconductor Devices.
Independent distributor selection should include an assessment of their ability to verify the authenticity of the products they offer, particularly through traceability documentation.
Some independent distributors will outsource compliance verification such as the general techniques discussed earlier.
The independent distributor's purchasing and acceptance practices should also be considered.
Some independent distributors subscribe to self-policing organizations with business practice standards intended to avoid acquiring counterfeit goods.
Outsourcing Electronic Component Procurement
Some users outsource procurement to another entity, such as an Electronics Manufacturing Service (EMS) provider or Contract Manufacturer.
The selection of an EMS provider or Contract Manufacturer should include audits of their methods and purchasing records to ensure their procurement practices mitigate the risk of their acquiring counterfeit parts
CONCLUSION
In today's supply chain environment, electronic equipment manufacturers and Government users must be vigilant in order to avoid counterfeit electronic components.
The vast majority of counterfeit cases reported are associated with purchases through independent distributors.
The most effective approach to avoiding counterfeit electronic components is to purchase product directly from the original component manufacturer, or from a distributor, reseller or aftermarket supplier who is franchised or authorized by the original manufacturer.
A substantial number of products required to produce and support defense electronics, however, are no longer available from the original component manufacturer or through franchised or authorized suppliers.
Independent distributors are often used to fill this gap.
Below is a list of global anti-counterfeiting resources. This list is not an exhaustive list of all of the resources available.
Europe:
Counterfeit, piracy and other IPR violations
United Kingdom:
Anti-Counterfeiting Forum
United States:
Report Fraud, Waste, Abuse, & Whistleblower Reprisal
GIDEP
http://www.gidep.org/
Government-Industry Data Exchange Program (GIDEP) is a cooperative between the US and Canadian governments, and industry participants.
IDEA
http://www.idofea.org/
IDEA is the leading resource for independent distributors to find relevant quality information, establishing standards, and promoting education.