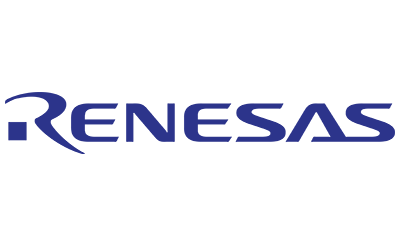 Renesas's (Intersil) history and experience in the Space and Defense industries beginning with the founding of Radiation, Inc. in 1950.
Renesas leverages this experience to deliver efficient, thermally optimized and reliable SMD, MIL-STD-883 (/883) and Class-V/Q products for the Defense, High-Reliability (Hi-Rel) and Radiation Hardened / Space marketplaces.
Ultra-Reliable SMD, /883 and Class-V/Q Products
As a major supplier to the military and aerospace industries, Renesas's product development methodologies reflect experience designing products to meet the highest standards for reliability and performance in challenging environments.
Radiation Hardened
All Renesas radiation hardened SMD products are MIL-PRF-38535/QML compliant and are 100% burned in. A broad range of radiation hardened and single-event effects (SEE) Class V (space level) compliant products are available for space and harsh environment applications.
Radiation-Tolerant
Our radiation-tolerant plastic-package ICs are designed to support the emerging field of small satellites that will provide solutions such as high-speed Internet connections to hundreds of millions of users in communities, governments, and businesses worldwide.
Defense & Hi-Reliability
We offer high-performance analog, digital and power management products to military, aerospace, and other harsh environment customers. SMD products are offered in hermetic packages and with guaranteed performance over a -55 °C to +125 °C temperature range, are MIL-PRF-38535 compliant and 100% burned in.
Assured Quality
Consistent design and manufacturing in Renesas' MIL-PRF-38535-qualified facility in Palm Bay, Florida
Renesas is one of only a few RHA Defense Logistics Agency (Land and Maritime) QML suppliers
All rad hard products are fully Class V (space level) compliant
All products have DLA SMD drawings
Categories
Rad Hard Hermetic Package Products
Rad hard SMD products that are MIL-PRF-38535/QML compliant and 100% burned in
Rad Hard Plastic Package Products
Rad hard ICs for applications requiring high reliability screening and radiation assurance
Rad Tolerant Plastic Package Products
Rad tolerant plastic-package ICs that support the emerging field of small satellites
Memory, microprocessor peripherals and analog products for the Hi-Rel marketplace
Products to meet the highest reliability and performance standards for harsh environments
Documentation
For ITALY Market contact Mr. DANILO LAUTA 
MICROREL – Via Guido Rossa 34, CP.00065 – Fiano Romano, ROME, ITALY
Email: danilo.lauta@microrel.com
Phone : +39 334 9529414
Web: www.microrel.com
Enquiries : info@microrel.com
In Partnership with:
Rosenheimer Landstraße 117, D-85521 Ottobrunn-Riemerling, Germany
Phone: +49 (0)89 6602923
Email: sales@protec-semi.de
Web: www.protec-semi.de
CONTACT MODULE