GSI Technology's Rad-Hard SRAMs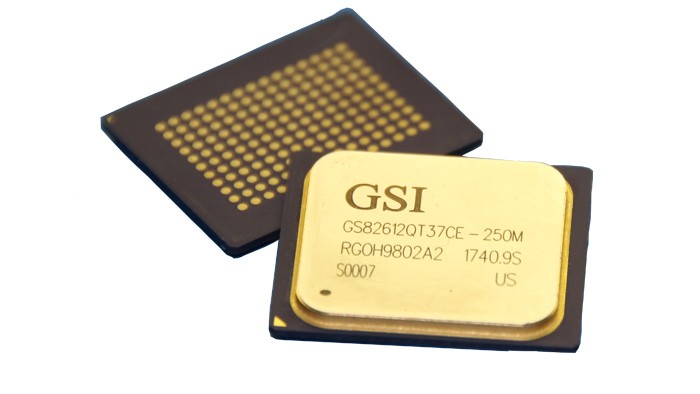 GSI Technology's Rad-Hard SRAMs serve as a critical element for satellite and defense customers implementing advanced systems that leverage leading-edge FPGAs, ADCs, and DACs; but until now lacked the high density, high performance, and power efficiency that our outstanding memory products bring.
These devices are qualified to Class-Q equivalent and Class-V equivalent levels to meet the rigorous requirements of aerospace and defense customers.
Our Rad-Hard SRAMs leverage our proven commercial technology and architecture with radiation-hardening, creating an efficient, high performance, leading-edge memory at the 40nm technology node.
For less robust applications, GSI offers Radiation-Tolerant SRAMs, as well.
Target Applications
Space-based platforms
LEO and GEO orbits
Space applications that require high-speed SRAM interfacing to current FPGAs
Space-based communication systems
Fast, low power memory for scientific payloads
Radiation-Hardened Products
 
SigmaQuad-II+ (B2)
288Mb/144Mb/72Mb
CCGA/LGA Packages
Datasheet
Available Now
SigmaQuad-II+ (B4)
288Mb/144Mb/72Mb
CCGA/LGA Packages
Datasheet
Available Now
SigmaQuad-II+ (B2)
288Mb
BGA Package
Datasheet
Available Now
SigmaQuad-II+ (B4)
288Mb
BGA Package
Datasheet
Available Now
SigmaQuad-II+ (B2)
288Mb/144Mb/72Mb
BGA Package
Datasheet
Available Now
SigmaQuad-II+ (B4)
288Mb/144Mb/72Mb
BGA Package
Datasheet
Available Now
Synchronous Burst
144Mb/72Mb/36Mb
TQFP Package
Datasheet
Available Now
No Bus Turnaround
144Mb/72Mb/36Mb
TQFP Package
Datasheet
Available Now
CONTACT MODULE